My hubby is a big fan of chicken breasts. He was so happy when I told him the Sunday passed we are going to Costco to get some chicken breasts. The typical Englishman that he is, is a huge fan of chicken breasts as they have no bones.
However hubby did not know that I was going to make him chicken floss. He was such a happy bunny when he realised and saw me shredding the chicken. Later he kept coming into the kitchen in between meetings and kept asking me if they were ready when I was frying, frying, frying and frying.
I told him "it was the slow and steady one who won the race, have you forgotten?" He gave me such a grin and of course I rewarded him with a small saucer of chicken floss.
He then placed an order for plain congee with chicken floss for breakfast the following morning. – kekekekeke
He got his wish of course.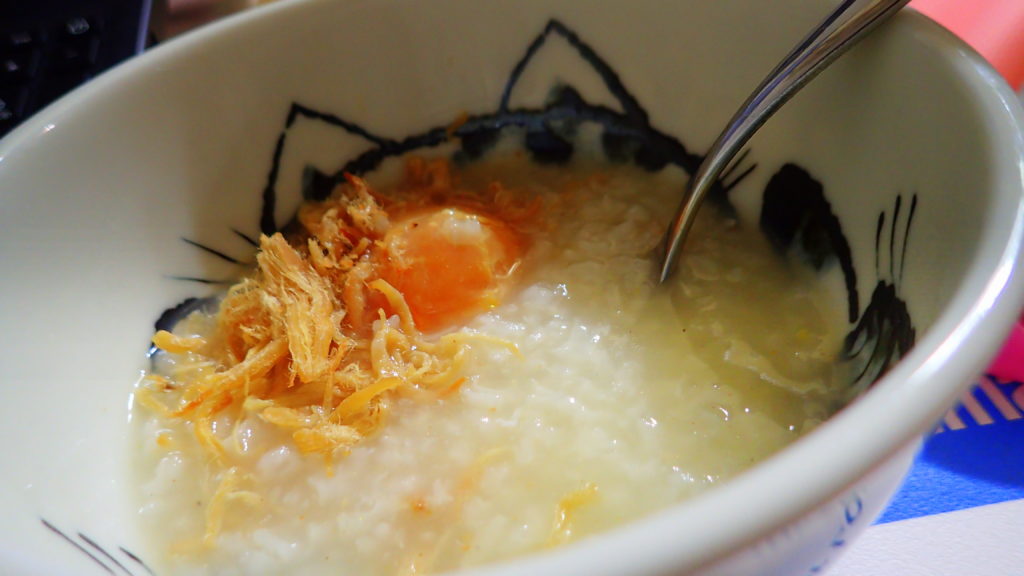 Chicken Floss
Ingredients
5

kg (think)

Chicken breasts (2pkts from Costco)

Chicken stock to cover over chicken breasts + liquid seasonings below

Ginger – (I used a big lump – size of a big man's thumb) lightly smashed.

1

bulb

Garlic – husks removed. Just put in whole they will mushed down.

3

cups

Soy sauce – I used Kikoman

2

cup

Sugar – (I prefer brown rock sugar)

1

tbsp

Salt

White pepper freshly ground

3

cups

Shaoxing Rice Wine

couple

Pieces of dried scallops. Shred them and mix to fry together with your chicken.

3

tbsp

Sunflower or corn oil.
Instructions
Place your cleaned chicken breasts into your designated pot with enough chicken stock to cover and bring to boil. Let everything simmer till you can fork break the meat.

Turn off the heat and drain the chicken breasts, let them cool down before shredding them while watching television or listening to Adele's new album. Do NOT threw the stock away, which henceforth I will refer to as POACHING LIQUID

Use some of the POACHING LIQUID to soak your shredded chicken for at least 30 minutes. (Refer to pic) Try and taste the shredded chicken. Make sure they taste 'stronger' than usual. If not then add more seasoning to the POACHING LIQUID aka soy sauce, salt, pepper, sugar etc. Mix and add to your shredded chicken to soak

When you are frying, taste again. See if you need to add more sugar or salt. Here I use castor cane sugar.
Notes
TIP – I do not use dark soy sauce or oyster sauce because the colour of home made chicken floss should be golden in colour not brown.
TIP – I also do not use fish sauce. In fact my mother seldom use fish sauce in her everyday cooking at all except for bak kwa.
TIP – Throw into your stock a couple of dried scallops and you won't regret it.